Join us on Zoom to view the panel discussion moderated by Devashree Parikh and participated by Dr. Shrenik Shah, Janani Shivakumar and Heeta Thakkar.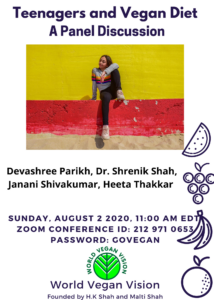 Janani and Heeta are US based high school students and vegan activists and will discuss their personal experiences in the adoption of a vegan diet and Dr. Shah will elaborate on their findings from medical and/or spiritual aspects as applicable.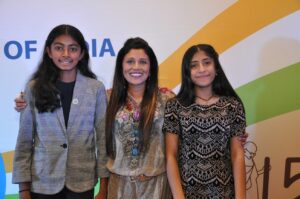 Janani Shivakumar (L) and Heeta Thakkar (R)
Date: August 2, 2020
Time: 11:00 AM EDT
This recorded event can now be viewed on Facebook and Youtube.