Neetu Jindal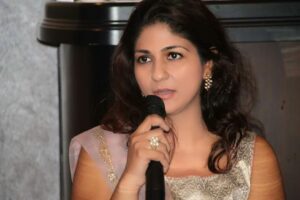 Neetu Jindal is a vegan from last 23 years. An animal rights advocate, she has led and participated in hundreds of animal rights and veganism movements across the world. She has been on the core teams of movements like Avni – The Tigress, India Unites For Animals and India Green and Wild. She has been a part of World Vegan Vision since 2016 and is on Board of Directors for the organization. She serves as the Director of Outreach and Activism at World Vegan Vision.
An attorney by profession, she has worked on Wall Street for big investment banks like Merrill Lynch, Goldman Sacs and Barclays. She has her degrees from New York University and Bombay University and comes from a family of lawyers. She is raising a vegan family that is dedicated to the cause of veganism and  compassion. She is also a vegan baker and loves to share her vegan baked goods at our events in an attempt to raise awareness about eating without hurting another living being. Her dream is to see the whole world turn vegan in the coming years and hopes to achieve that through our mission at World Vegan Vision.
Avinash Kachhy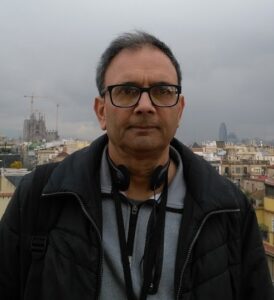 Avinash Kachhy joined World Vegan Vision in September 2018 to volunteer as a web developer and is now a director. He brings extensive experience in enterprise class software development from 25+ years of employment and nonprofit work expertise from volunteering with organizations like the Boys & Girls Clubs of America, American Red Cross and the US Peace Corps. Avinash was a misinformed vegetarian and has turned into a  passionate vegan activist after watching the documentary film "What The Health" in 2016.
Avinash is focused on engaging World Vegan Vision in low cost but high impact events and programs. He is currently working on participating in programs like Google Ad Grants, Google One and always looking out for opportunities to promote vegan outreach in the community. He has enabled World Vegan Vision at Amazon, Ebay, Google, GuideStar, Paypal, etc. to take advantage of their programs for nonprofits.
Avinash has completed the Plant-Based Nutrition Certification from the  T. Colin Campbell Center for Nutrition Studies via eCornell.com in August 2020.
When not in front of a computer or a TV or a stove, you may find Avinash on his bicycle.
Devashree Parikh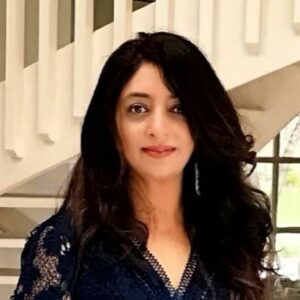 Devashree Parikh has spent over 25 years as a leader within the Healthcare IT space, after beginning her career building modern-day trading floor technologies. Holding a bachelor's and master's degree in electrical engineering, with a biomedical emphasis, as well as an MBA with a healthcare-finance concentration, she brings extensive experience in engineering and management to World Vegan Vision. She serves as the General Secretary and on the Executive Board as Director of Strategic Community Outreach since 2017.
Devashree is a lifelong vegetarian and has adopted veganism in recent years. Her veganism is in part inspired by Jain precepts like ahimsa, or non-violence towards all life, and she is a strong advocate of environmental protection. She is currently focused on promoting veganism in public fora and coordinating outreach and community-based engagement for new demographics, such as youth. In her free time, Devashree is an avid patron of folk arts, helping to empower female artisans in India to share their work with a global audience through organizations like the International Folk Art Market. She is also actively involved on the Board of Directors of Manav Seva Trust, an India-based non-profit providing educational opportunities for underprivileged communities.
Vinod N. Shah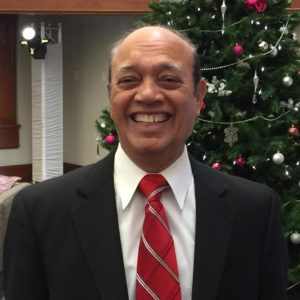 Vinod Shah works with World Vegan Vision (formerly Vegetarian Vision) for the last 24 years and he has volunteered in all aspects of the organization. He has sales & management experience of more than 40 years in major pharmaceutical companies as Regional Sales Director for Northeast USA.
At World Vegan Vision, as a Director of Development, he maintains important communication and liaison between committee members, action team and public contacts. He reaches out to key people and leaders in vegan action groups to continuously explore and expand vegan/vegetarian awareness. He directs and evaluates varied activities to attain mission & goals of the organization. Identify and coordinate guest speakers, evolve new programs and activities. Vinod's passion is to make people healthy on vegan/vegetarin foods, makes him proud and valuable part of the World Vegan Vision.
Nitin Vyas

Nitin Vyas is a seasoned businessman, an experienced restaurateur, a prolific event planner and promoter. His vast network of contacts is essential to World Vegan Vision to bring unique and entertaining yet educational events. He has the rare ability to take any situation in a positive manner and make it work for a desired mission.
On June 29, 2019, Mr. Vyas was recognized by the Consulate General of India New York for making the International Day of Yoga 2019 a highly successful event. On January, 9, 2020 he was recognized by the Consulate of India New York for his service to the Indian Community along with 20 other leaders from NY, NJ, CT, PA, RI and OH Indian communities.