New Jersey Chapter
President – Dr. Shrenik Shah
A short video on adopting vegan lifestyle by our president Dr. Shrenik Shah.
Dr. Shrenik Shah is our president and a practicing internist in NJ. Dr Shah is a practicing vegan for the last 17+ years.
Dr. Shah became a true vegan and a major advocate of veganism when he became aware of the cruelty involved in the dairy industry, artificial insemination of the cows against their will, slaughter of male calves, etc. Just being a vegetarian was not enough.
Besides adopting vegan lifestyle himself, he has guided many of his own patients in adopting vegan lifestyle and experience weight reduction, lowering of cholesterol and blood sugars with great success. He has solid proof of the health benefits experienced by his patients.Dr. Shah brings a wealth of medical and dietary knowledge and experience about vegan lifestyle and freely shares his expertise with members.
Dr. Shah has also delivered lectures on the benefits of veganism and is available for such engagements.
Dr. Shah is well traveled around the world and is aware of the positive effect of vegan lifestyle on the environment by reducing global warming and other environmental impacts like disappearance of many wild species via habitat destruction.

Treasurer – Jyotsna Shah
Advisory Committee 
Ashok Bhatt
Debol Gupta
Pushpa  Patel
Uma Swaminathan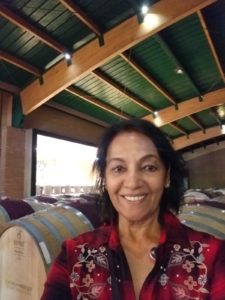 Uma is an Anthropologist, an Herbalist and a Nutritionist. She studied at Rutgers University where she did cross cultural studies with a focus on herbs and spices and their medicinal values of indigenous cultures of the world.
She is the author of Herbal Transformations, and Healing with Herbs. She has written a chapter for the book by Dr. Frankie Hutton, called the Rose Lore, on the significance of the Rose in Southern India.
Uma is an adviser for the World Religions Organization and Ethical Thought. She gives talks on Healing and rejuvenation at different venues be it a corporation, a museum or a place of worship.She is a founder, and at the present time the President of the Association of Indian in America, NJ Chapter.She is also an ardent supporter of Veganism and animal rights.
Dr. Sunil Parikh
NJ Committee Members
Dr. Kalpana Dalal
Harshad Desai
Arti Kamath
Manish Parikh
Mina Patel
Natu Patel
Ranjan Patel
Dr. Rasik Patel
Krishnakant Sangani
Archana shah            
Nitin Shah
Pratibha Sutaria
Nina Vyas
Youth and Children Committee
Deval Dholakia
Nidhi Kathuria
Sonalee Vyas Jani