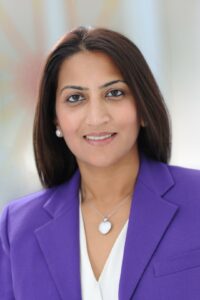 Board-Certified Gastroenterologist
BOARD CERTIFICATION: Gastroenterology & Hepatology,  American Board of Internal Medicine
LICENSURE: New York State Physician
FELLOWSHIP TRAINING: • Advanced Endoscopy Fellowship in Endoscopic Ultrasound,  University Hospital of the State University of New York, Syracuse, NY • Clinical Fellowship in Gastroenterology & Hepatology,  University Hospital of the State University of New York, Syracuse, NY
RESEARCH FELLOWSHIP: Hepatology, New York Presbyterian Hospital, Weill Medical College of Cornell University, Rockefeller University, New York, NY
INTERNSHIP & RESIDENCY: Internal Medicine, North Shore University Hospital, Manhasset, NY
MD: Icahn School of Medicine at Mount Sinai, New York, NY
MEMBER: American Society for Gastrointestinal Endoscopy, American College of Gastroenterology, American Association for the Study of Liver Diseases, American Gastroenterology Association
"I chose gastroenterology because it is a procedure-intense specialty that requires manual dexterity and the ability to solve problems analytically.
"I am friendly, down-to-earth and have a great blend of cognitive skills and manual skills to provide the best possible care and outcomes for my patients. Because I consider my patients as my family, I make myself accessible and I make a personal commitment to each one. I hope to give them prompt, effective, compassionate care and relief from their discomfort.
"I am a mother of three and love spending time with my kids. Family time is very important to me."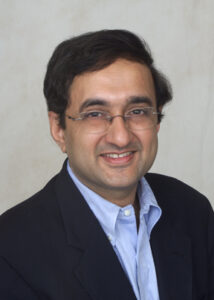 Anil Narang, MBA, holds an MBA from the University of Chicago. While he is involved with investing in US and Indian equities, and is on the Investment Committee and Board of Enam India Asset Management – and was Principal with Morgan Stanley – his real passion is promoting a vegan life style. He has presented in several global conferences on 'The Imperative of Vegetarianism and Veganism for Moral Progress, Democracy, and World Peace'. Anil is presently involved in launching an investment fund with a sustainable and responsible strategy where animals are not harmed, and clients can align their wealth with their worldview. He is also involved with some vegan food initiatives.
A short video clip of Q & A with Anil Narang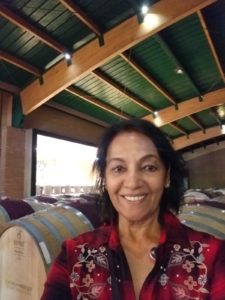 Uma is an Anthropologist, an Herbalist and a Nutritionist. She studied at Rutgers University where she did cross cultural studies with a focus on herbs and spices and their medicinal values of indigenous cultures of the world.
She is the author of Herbal Transformations, and Healing with Herbs. She has written a chapter for the book by Dr. Frankie Hutton, called the Rose Lore, on the significance of the Rose in Southern India.
Uma is an adviser for the World Religions Organization and Ethical Thought. She gives talks on Healing and rejuvenation at different venues be it a corporation, a museum or a place of worship.She is a founder, and at the present time the President of the Association of Indian in America, NJ Chapter.She is also an ardent supporter of Veganism and animal rights.